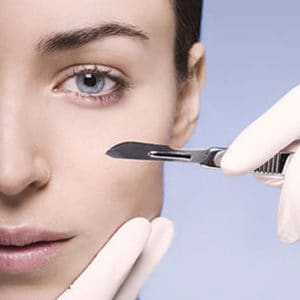 Welcome to Simplicité Skin & Beauty Clinic, where beauty meets science to transform your skin into a canvas of perfection. We're excited to introduce our latest offering – the Mesotherapy and Dermaplaning Combo Treatment. This dynamic duo is set to revolutionize your skincare routine and unveil a radiant, youthful complexion. Read on to discover the incredible benefits of this innovative treatment.
1. Enhanced Product Absorption
One of the primary advantages of combining Mesotherapy and Dermaplaning is that it creates the perfect canvas for product absorption. Dermaplaning, a non-invasive exfoliation technique, gently removes the top layer of dead skin cells and peach fuzz from your face. This not only allows skincare products to penetrate deeper but also ensures they are more effective. When paired with Mesotherapy, where essential vitamins, minerals, and nutrients are delivered directly into the deeper layers of your skin, you get maximum benefits from your skincare routine.
2. Improved Skin Texture
Are you struggling with rough, uneven skin texture? The Mesotherapy and Dermaplaning Combo Treatment is designed to smooth things out. Dermaplaning exfoliates the skin's surface, while Mesotherapy promotes collagen production and cell turnover. This combination not only minimizes the appearance of fine lines and wrinkles but also leaves your skin feeling incredibly soft and velvety.
3. Targeted Skin Concerns
Whether you're dealing with acne scars, pigmentation issues, or uneven skin tone, Mesotherapy can be customized to address your specific concerns. By infusing tailored serums directly into the skin, we can target problem areas effectively. When paired with Dermaplaning, which enhances product absorption, these serums work even better to tackle your skin woes.
4. Immediate Results
One of the most appealing aspects of the Mesotherapy and Dermaplaning Combo Treatment is that it delivers almost instant results. After just one session, you'll notice a brighter complexion, reduced fine lines, and a more even skin tone. Plus, with regular sessions, the results continue to improve, leaving you with long-lasting, glowing skin.
5. Minimized Pore Size
If large pores are a concern, this combination treatment can help. Dermaplaning effectively clears debris from pores, while Mesotherapy supports skin firmness. Over time, you'll notice that your pores appear smaller and less noticeable, giving your skin a smoother and more refined look.
6. Minimal Downtime
At Simplicité Skin & Beauty Clinic, we understand the importance of your time. Fortunately, the Mesotherapy and Dermaplaning Combo Treatment requires minimal downtime. You might experience some mild redness or sensitivity immediately after the treatment, but it typically subsides within a few hours. This means you can get back to your daily routine with little interruption.
7. Personalized Care
Our experienced therapists will assess your skin's unique needs and create a personalized treatment plan tailored to you. This ensures that you receive the most effective and safe skincare solution.
8. Relaxation and Self-Care
Last but not least, indulging in the Mesotherapy and Dermaplaning Combo Treatment offers a serene and relaxing experience. It's not just about enhancing your skin; it's also about self-care and pampering. Take some time for yourself, unwind, and leave our clinic feeling rejuvenated inside and out.
Are you ready to experience the transformative benefits of Mesotherapy and Dermaplaning for yourself? For a limited time, we're offering this incredible treatment for just €200 per session. Don't miss out on this opportunity to unlock radiant, youthful skin. Schedule your appointment at Simplicité Skin & Beauty Clinic today and embark on your journey to flawless beauty